You likely spend $1000+ on snow tires, winter batteries and other various accessories to help your vehicle out through the winter weather but what about protecting its paint, leather, vinyl, fabric and wheels from the salt and sand?
Failing to protect these elements of the car can result in corrosion, scratching, fading and overall deterioration. That's why JT Autospa is putting out our winter protection package that will have your car looking healthy when spring time hits. We've made it so that you get a lot for what you're paying.
Included Features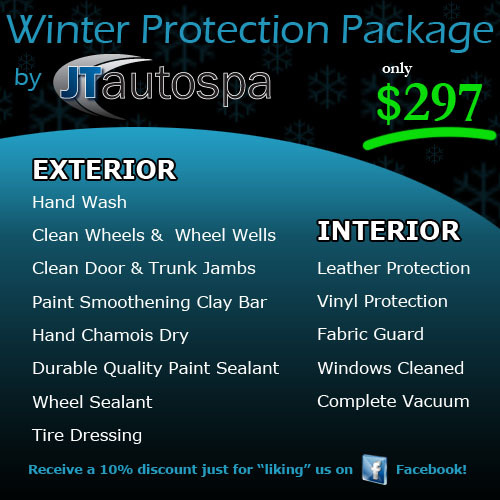 All of that for just $297! Not to mention you can get a 10% just for liking us on Facebook!
Just click here to submit your order now and we'll make sure that you get in as soon as possible.